Our current economic model - known as a linear economy - is not sustainable. This is the warning we hear from scientists, economists and other thought leaders who describe the linear model as a wasteful take-make-consume-dispose system, one that damages natural resources and the environment, generates excessive volumes of waste and dumps valuable materials into landfills. By comparison, the grand vision of a circular economy depicts a more resilient and sustainable model which yields responsible use and reuse of resources and raw materials, protection of the environment, reduced greenhouse gas emissions and innovation in waste management.

Circular Economy: What Does It Mean?
According to the United Nations International Development Organization (UNIDO), a circular economy "is a new way of creating value and ultimately prosperity." The circular economy "works by extending product lifespan through improved design and servicing, and relocating waste from the end of the supply chain to the beginning - in effect, using resources more efficiently by using them over and over."


Figure 1. Model of a Circular Economy
In a Forbes article, the lobbying group Circle Economy defines a circular economy as a "system that operates within our planetary boundaries […] by feeding products, components, untapped resources and materials back into the appropriate value chains" and creating a healthy economy in balance with nature.
For urban planners, businesses and other stakeholders, a smart city transformation from a linear to a circular economy involves high complexity "as material and energy, product design, business models, manufacturing, service and distribution processes and data management (and more) have to be considered."
The Platform for Accelerating the Circular Economy (PACE) claims the world is only 9% circular. This alarming statistic was a main finding in the PACE Circularity Gap Report in 2018. According to its recent 2019 report, PACE believes there are "no signs the circularity gap is closing. Material use and carbon emissions continue on an upward trend."


---

NEW SMART CITY TENDERS EVERY WEEK!
Book Tender Premium now to receive the latest smart city Tenders right into your inbox!
---

Threatening Signs from the Linear Economy


Resources and Raw Materials
On a global basis, humans consume 1.7 times the amount of resources the earth can produce, and "the current rate of resource consumption is unsustainable." McKinsey says the average consumer in Europe uses tons of materials each year; only an estimated 40% is recycled or reused; and recycling and recovery captures only about 5% of the original value. A city's built environment in the linear economy can contain "over 300 tons of building materials per capita, […] and the environmental impact of adding this material in the construction supply chain "accounts for 6 to 20% of global greenhouse gas emissions," based on a study from Arup and Stopwaste.

Food and Water
Although food security has improved in many parts of the world, "declining soil fertility and threats to the biodiversity of our planet" are still major issues. The Ellen MacArthur Foundation says "the linear food system is ripe for disruption. For every dollar spent on food, society pays two dollars in health, environmental, and economic costs." Many or the world's water systems are already impaired. Rivers, lakes and aquifers are drying up or becoming polluted; more than 50% of the world's wetlands have disappeared; and climate change is causing water shortages, droughts and floods. "By 2025, two-thirds of the world's population may face water shortages."

Trash and Waste
In the global linear economy, humans "generate about 1.3 billion tons of trash per year, far more than we can properly process or recycle," writes Mathy Stanislaus, Circular Economy Fellow at the World Resources Institute. "This leads to environmental tragedies like ocean plastic pollution and geopolitical tensions as Western countries search for new places to stash their trash."
Data from the Royal Statistical Society indicates 90% of all plastic waste ever generated has never been recycled. To address this environmental crisis, Elżbieta Bieńkowska, European Commissioner for Single Market, Industry, and Entrepreneurship, says "we need to create a market for recycled plastic and to reduce the huge amount of plastic waste going to incineration and landfill. […] This is dangerous for the environment and makes no sense from a circular economy point of view."
In 2016, Europe generated an estimated 5 tons of waste per inhabitant with about 45% going into landfills. As shown in Figure 2, construction activities account for an estimated 36% of waste in EU countries, stressing the need for circular innovation in the built environment.

Figure 2. Waste Generation by Economic Activity & Households, EU-28, 2016 (%)
Electronics and electrical waste (e-waste) is a hazardous problem affecting cities and landfills. "The world produces as much as 50 million tons of e-waste per year, weighing more than all the commercial airliners ever made. Only 20% of this is formally recycled."
The Future: A Circular Vision for Smart Cities
The Ellen MacArthur Foundation believes "cities can transform from black holes sucking in food, energy and other resources to engines of a regenerative food system and bio-economy. The transition to a circular economy will see production which regenerates rather than harms the natural systems upon which it relies."
How can smart cities accomplish the transformation to a successful circular economy? To address this question, the European Commission (EC) announced a set of measures in a 2015 Circular Economy Action Plan aiming to "maintain the value of products, materials and resources for the longest possible time in order to develop a sustainable economy." The EC claims the adoption of this Action Plan "has undoubtedly contributed to mainstreaming the concept of 'circular economy' as a first step of a long-term endeavor."
Through circular economy strategies, EU countries and cities are taking actions in "food waste, ecodesign, organic fertilizers, guarantees for consumer goods, and innovation and investments. Circular economy principles have also been gradually integrated in industrial best practices, green public procurement, the use of cohesion policy funds, and through new initiatives in the construction and water sectors."


To facilitate the transition to a circular economy, smart city strategies may encompass:
Ecological public procurement policies
Local production, repair and reuse initiatives
Ecodesign principles in the built environment
Bio-intensive urban farming
Energy generation from biomass
Innovation in water and waste management systems
Infrastructure solutions for e-mobility and low-energy districts


---

"Important Topics of the Circular Economy like resources and raw materials or trash and waste are closely linked with the strategies of smart cities! Every city that sees itself as a Smart City must have the goal of transforming the local economy to a Circular Economy.", Bart Gorynski, Managing Partner at bee smart city states.



---

Examples of Circular Economy Solutions


Biopolus Metabolic Hubs
Biopolus, a high-tech startup in Hungary, helps cities close the linear water, energy and food loops by engineering urban ecosystems to enable healthy, safe and efficient environments. Achieving this new model of urban circularity "cannot exist without first achieving a sustainable water cycle, where residents have continuous access to safe clean water within the boundaries of their city."
With its Metabolic Network Reactor (MNR) technology - a patented wastewater treatment technology - Biopolus created a modular system for circular water treatment and management. "By means of advanced biological engineering, MNR technology can also recover energy, nutrients and minerals from organic waste." The company's goal is to create a network of decentralized metabolic hubs known as BioMakeries, capable of transforming urban areas into smart, sustainable and circular economies.


Closing The Loop (CTL)
CTL, a startup firm in the Netherlands, created the first service which empowers companies and municipalities to implement circular economy and green procurement objectives through recycling of mobile phones.
Approximately two billion mobile phones are produced per year. Only a small percentage of discarded phones are recycled, and even less are recycled in a responsible manner. In the CTL 'One-for-One' program, customers pay the company to collect scrap phones in emerging markets. "A phone being bought, used or sold in Europe is made material neutral or waste-free by collecting and recycling a dead phone from a developing country." This creates a 'closed loop' solution for phones. For every new device purchased, CTL collects and responsibly recycles a scrap phone, yielding environmental benefits and creating an appealing story on the circularity of an iconic product.


Sensoneo Smart Waste Management
Sensoneo is an enterprise-grade smart waste management solution provider based in Slovakia that "enables cities and businesses to manage waste cost-efficiently, be more environmentally responsible and improve the well-being of people." The Sensoneo solution is currently deployed in more than 130 locations on 5 different continents.
Based on its unique smart waste management technology, Sensoneo's mission is to redefine how waste is managed. The Sensoneo solution "combines unique IoT Smart Sensors with sophisticated software providing cities and businesses with data-driven decision making and optimization of waste collection routes, frequencies and vehicle loads." This results in an estimated 30% reduction in waste collection costs and up to 60% less carbon emissions in cities.
The City of Prague recently selected Sensoneo as a project partner "to create an effective tool for monitoring the fill-level and condition of underground bins with separated waste." The goal of this project is to monitor hundreds of bins and provide the city with information for optimized waste collection routes, improved placement of waste containers, and predictive models for planning collection routes.


Potential Value in the Circular Economy
McKinsey claims "it is increasingly advantageous to redeploy resources over and over, often for the same or comparable purposes. This is the organizing principle of circular economies." A new circular framework in Europe "could generate a new economic gain of 1.8 trillion euros per year by 2030." The transition to a circular economy "calls for businesses not just to maximize recycling and minimize waste but to fundamentally re-engineer their products and services with a so-called 'cradle-to-cradle' approach," says Dr. Emma Berntman, Hermes EOS.
However, innovators pursuing value in the circular economy have unique financial needs "that mainstream investors and venture capitalists are reluctant to meet"—such as financing the business for a longer period of time than in a linear model. For investors, policy makers and smart city decision makers, innovators need to clarify circular economy opportunities like creating value by means of innovative asset utilization models and extending the life of assets.
The challenge for smart city strategists is to inspire and promote an innovation-friendly ecosystem that facilitates new financing, sustainable design and management practices for businesses and partnerships striving to meet circular economy goals.


---
ACCESS TO HUNDREDS OF PROVEN SMART CITY SOLUTIONS

Explore hundreds of circular economy and other smart city solutions in the world's largest smart city solution network and community, and connect with thousands of members and potential partners on bee smart city.
---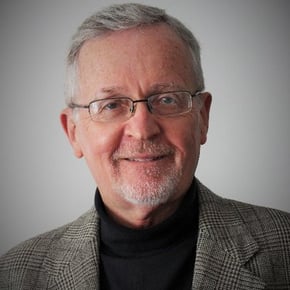 Jon Glasco
Jon Glasco is a freelance consultant and writer focused on innovation in smart cities and smart urban mobility. He has experience in executive and consulting roles in the telecommunications, mobile operator, public transport, government and professional service sectors. Jon holds an MBA and Bachelor of Science in Electrical Engineering.