London has one of the world's most innovative and biggest low-emission zones: Currently, the Ultra Low Emission Zone (ULEZ) covers 380 km². By the end of August 2023, the ULEZ will be expanded to cover all boroughs of London. Learn more about what this means for the smart city.
Ultra-low traffic emissions in all of London
In 2019, London became the first smart city in the world to establish an Ultra Low Emission Zone (ULEZ) for vehicles. At first, this central zone covered around 21 km², but in October 2021 it was expanded to cover almost 400 km² of the British capital. From the 29th of August 2023, the ULEZ will be expanded again to cover the whole of Greater London.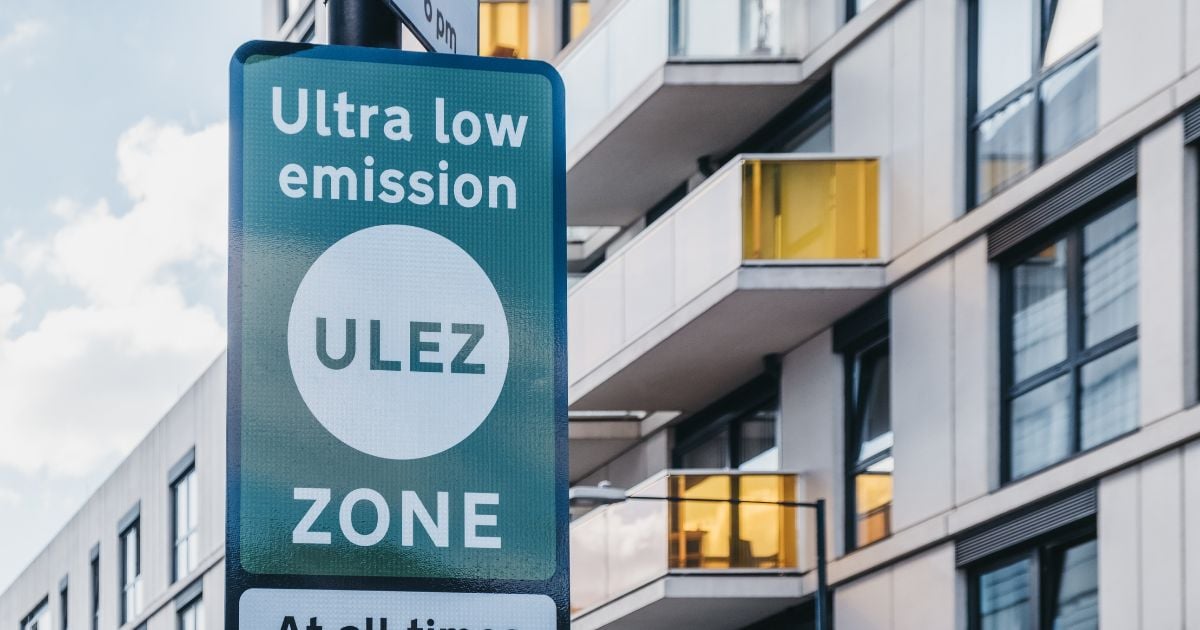 An ULEZ has the intention of lowering emissions that come from individual motorised transport, mostly passenger cars. To that end, the zone has strict emission standards. Any driver entering the zone whose car does not meet these standards will have to pay a fine. The goal is to incentivise people to switch to less polluting cars, or, ideally, other modes of transport. Since London is not only struggling with pollution but also with congestion, the ULEZ is intended to reduce traffic as well as emissions.
Around 160,000 cars in the British capital will initially be affected by the ULEZ charges per day, although the London Mayor, Sadiq Khan, hopes that this number will drop to 46,000. The charge amounts to £12.50 per day for cars or £100 for lorries, buses and coaches for entering the zone – on top of the £15 Congestion Charge for the very centre of London, which currently applies to most cars.
These cars are exempt from ULEZ charges:
Cars that remain parked for the day

Zero emission vehicles

Electric and hybrid vehicles

Petrol cars that are compliant with Euro 4 emissions regulations from 2006

Diesel-powered cars whose engine complies with the Euro 6 vehicle emissions rules from 2015

Some historic vehicles, especially those over 40 years old

Special agricultural and military vehicles and taxis

Disabled Londoners and disabled passenger vehicles
London's transport authority, Transport for London, is also offering an online ULEZ checker where locals can put in their number plate to check for ULEZ rules.
The ULEZ works
An estimated 40,000 people in the UK and 3,600 to 4,100 in Greater London die from air pollution every year. In December 2020, air pollution was listed as a cause of death for the first time. In November 2022, Sadiq Khan said that "around 4,000 Londoners die prematurely each year because of long-term exposure to air pollution, with the greatest number of deaths in outer London boroughs," adding, "That's why this expansion is so important — we need to clean the air for everyone."
The ULEZ has already substantially improved the air quality in its area. Four months after the zone was introduced, around 13,500 fewer polluting cars entered central London every day. This equated to a decrease of around 36% in levels of roadside nitrogen oxides. A landmark report showed that the ULEZ has already reduced toxic air pollution by almost half in central London and by over a fifth in inner London.
It is estimated that the ULEZ expansion will bring a significant reduction in emissions and air pollution. However, more action is necessary since London still exceeds the World Health Organisation's guidelines for air quality. New zero-emission buses as well as walkability and cycling strategies are also in place to support London with its green transition. The city aims at being net zero carbon by 2030.
👉 Read more about why London is called Europe´s smartest city.
Worries about the economical impacts of the ULEZ
The announcement of the ULEZ expansion in August 2023 has sparked controversy. While no one doubts the environmental benefits, there are worries over the charges hurting low-income residents and small businesses. Not everyone might be able to comply, resulting in fines. On the other hand, Transport for London is investing in better access to public transport everywhere in London – one example is the proposal for a new Superloop of buses connecting the outer boroughs.

Still, Sadiq Khan's popularity is sinking, especially in the outer boroughs of the city. The financial impact of this scheme during the ongoing cost of living crisis is seen critically. At the same time, the cost of second-hand ULEZ-compliant cars has risen. While Londoners living in the outer boroughs seem mostly opposed to the expansion, it is worth noting that those already affected by the ULEZ in the inner boroughs now tend to defend the zone.
From low emissions to zero emissions all over Europe
London is not the only European city with a low emission zone. Milan and Paris already have large schemes as well, although their standards are less strict than the ULEZ ones in London. Projections show that there might be more than 500 low-emission zones in Europe by 2025 as more and more cities commit to improved air quality and to reach net zero. Currently, there are at least 320 low-emission zones, over half of them in Italy. Germany is next, whereas Spain and France have the most ambitious plans for emission zone implementation by 2025.
Numerous studies have demonstrated the positive impact and effectiveness of low-emission zones. These zones reduce nitrogen dioxide and fine particulate air pollution. In addition, they have the potential to reduce congestion and overall traffic emissions while supporting the switch to public and active transport such as walking and cycling.
According to the European Environment Agency, there were still over 300,000 premature deaths a year attributed to PM2.5 in the year 2019. This fine particulate matter comes from vehicle engines and can cause asthma, heart disease, and cancer. Since 2005, the number has fallen by over a third. Thanks to initiatives like low and zero-emission zones, Europe is on track to meet its 2030 targets for reducing deaths from air pollution.
By 2025, there will be at least three zero-emission zones in London, which are even stricter than the ULEZ. Cities in Denmark, Norway, the Netherlands, and France have also committed to establishing zero-emission zones in the next few years. While this is only one of many strategies to meet climate targets, it appears that low and zero-emission zones are a key solution to air pollution in the future city.
---
More articles to read and hear about a better future in Smart cities:
---
GET ACCESS TO PROVEN SMART CITY SOLUTIONS & EXPERTS
Learn more about smart cities and browse our platform of solution providers, all committed to making tomorrow's cities more liveable. Whether you are a representative of a city or a solution provider, or simply interested in the Smart City topic, discover best practice solutions from smart cities, share your own expertise and learn from the global smart city community by joining bee smart city - the leading global smart city network and community. Become part of our global community platform and expand your network.
GET ACCESS TO CURATED SMART CITY TENDERS
If you are a solution provider, you can benefit from our Tender Premium Service. Our team curates smart city tenders from around the world and sends the ones that suit you directly to your inbox. If you are interested, talk to our expert and let us show you a demo without obligation.
---
Sources:
https://tfl.gov.uk/modes/driving/temporary-change-to-payments
https://content.tfl.gov.uk/ulez-online-factsheet-oct21-dec21.pdf
https://www.driving.co.uk/car-clinic/car-exempt-london-ultra-low-emission-zone/
https://citymonitor.ai/transport/londoners-really-think-ulez-expansion
https://citymonitor.ai/sustainability/pollution/low-emission-zones-european-cities-climate-neutral
https://www.intelligenttransport.com/transport-news/143807/ulez-expansion-london-dramatically-reduces-air-pollution-says-new-report/
Image Source: Canva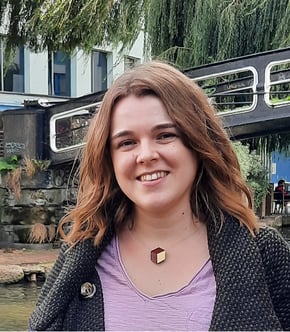 Laura Puttkamer
Laura is an urban journalist focusing on inspiring solutions stories from all over the world. She has a MSc in Global Urban Development and currently lives in London.