Join our exciting online event in May: An unmissable panel discussion focusing on the perilous journey of tendering, and a deep dive into the dark waters of innovation procurement. Be part of this special event, moderated by our very own Joe Appleton, talking to experts and industry professionals.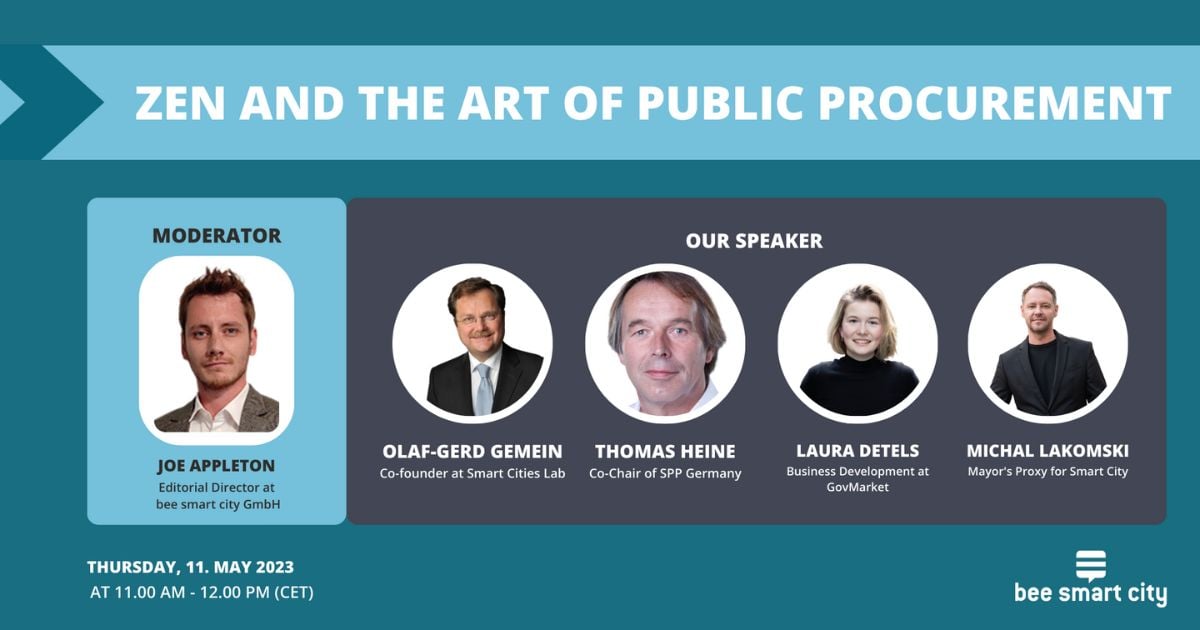 This is a unique opportunity to wade through the waters of public procurement, with real experts guiding you through the process from start to finish.
The discussion will focus on these issues:
How do you find tenders and what are the next steps?

What are the legal requirements of bidding for tenders?

Why is sustainable procurement important?

What are governments expecting?

And what common pitfalls do start-ups and SMEs face?




Who should join the event?
If you're a start-up or SME in the smart city game, join us for this unmissable online event!
Questions welcome!
Your questions are welcome and makes the discussion more exciting. If you have any questions for our panel, feel free to send your questions to Joe@beesmart.city for our additional Ask Me Anything Q&A session.
Webinar Time: Thursday , May 11th, 2023, at 11am (CET, Berlin time).
Duration: Approximately 1 hour (depending on the Q&A length).
Webinar Language: English
Speakers:
Moderation by Joe Appleton, Editorial Director at bee smart city GmbH
JOIN this event for free

This webinar is a free online introduction for all solution providers in the smart city sector. Participate online for free, using your preferred device (laptop, smartphone or tablet). All you need is a good internet connection, the registration and the participation link.
---
💡Do you know that we also provide special services for Tenders? With our Tender Premium service, bee smart city is your source of information for the latest smart city tenders around the globe. If you are a solution provider, check it out! For more information check our 👉Premium Tender services website.
---
Interested in public procurement? Check out these related articles on the topic: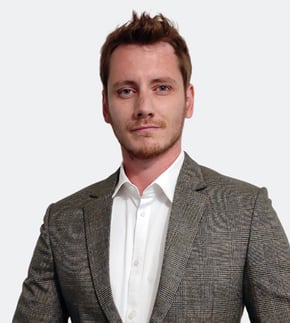 Joe Appleton
Joe Appleton is a content strategist, editor and writer at bee smart city. He is particularly interested in the topics of smart and sustainable cities and urban mobility.